Corporate Films
A Film whatever category it may be always starts with an idea… and speaking of corporate films, we at Screwdriver Films, started our journey with the same and maybe that's why our love for corporate films have always been the strongest!!!
We have been making corporate films since forever and hence we know that the process for making a film can be the same but the treatment given to every film always differs to get a unique and desirable outcome. Keeping your requirements in mind and using our creative ideas, we come up with the best results for your product.
The production process which we follow begins with: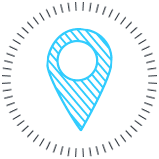 Recce
In order to avoid any "surprises" on the day of shoot, a thorough scouting of the place is a must and our team does the homework in advance. We figure out if there are any issues of lighting or sound on the location of shoot so that we can make arrangements to solve it.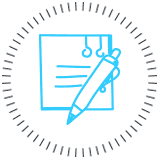 Planning
Once our team is well equipped with all the information about the location, we move on to planning. Planning the activities for the day of shoot is very important to avoid any commotion, hence from giving guidelines to the DOP to assigning tasks to all the crew members, everybody is allotted their responsibilities ahead of time.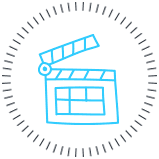 Direction
Finally the wait is over and the day of shoot comes and all the planning done till date now needs to be executed. So the day starts as planned and we ensure that every crew member on the location follows his allotted responsibility.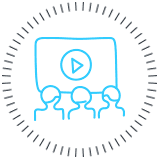 Post Production
The film is in the raw state after the shoot and to give it the final touches, the post production process begins! Here, we edit the film using appealing graphics and VFX and incorporating the background music and voice overs.